Do you know all the costs associated with your demand side?
Join us for a live Zoom webinar on the 15th of September 2020 as we discuss the topic: Simple Steps for Big Savings!
In this webinar Eng. Mathew Waita Mwenga- Managing Director, Ren Engineering Solutions & Tyler Daniel-EXAIR will shed light on simple steps you can take for big savings in the demand side of your plant.
Key take-a-ways:
Why do you need Intelligent compressed air products
What are intelligent compressed air products
Where your money is best spent.
Date: September 15th, 2020
Time: Kenya: 15:00-16:00 PM EAT
The Webinar recording is now available ON DEMAND!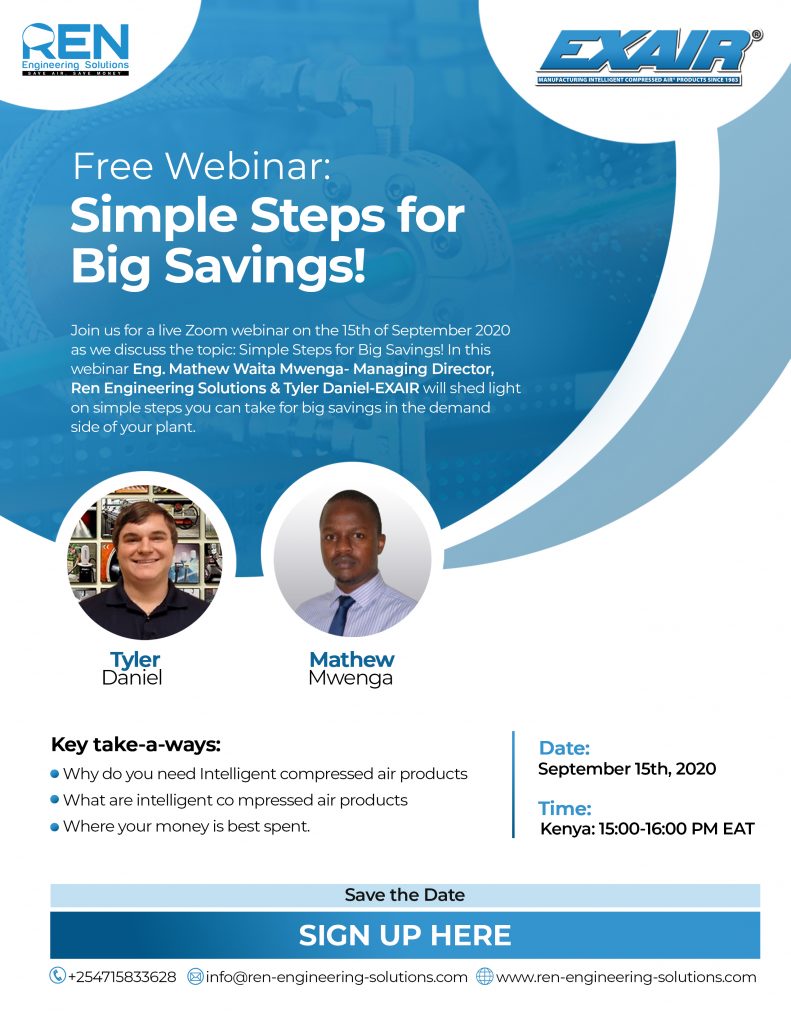 Click the link below to watch the recording!