Piping is a vital component of a compressed air system, thus, the right material choice is critical in eliminating contamination risks and pressure drops due to friction.
Did you know that there is a new state of the art SS-316 AIRnet Stainless Steel piping system that is easy to install and modify due to its press-fit installation technology?
Most food and pharmaceutical manufacturers rely on 316-Stainless Steel piping in their compressed air distribution due to strict sanitary requirements.
Four Step Airnet SS Installation process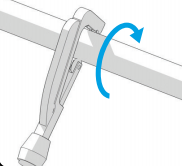 Advantages of Airnet SS Pipework
These pipes are lightweight, can be easily cut and installed, do not corrode, are leak resistant and come with a 10-year warranty.
The press-fit system ensures fast installation which cuts installation time by up to 70% This guarantees considerable savings on the installation labor costs.
The cost of maintaining leak free AIRnet Stainless Steel piping is also lower compared to the cost of repairing GI and Black pipe periodically.
Since there is no welding, threading or washing as other 316-SS piping, there are minimal tools involved in the push-press installation process. The FKM seal is approved by all international regulating bodies for Pharmaceuticals, Food and Beverages.
A local manufacturer in the food sector had a project with a very demanding timeline. Ren was contracted to install the Airnet Stainless Steel piping. We completed the installation work well ahead of schedule. The feedback from the customer is that they are very satisfied with the quality and flexibility of the piping system. They plan to use it for all future plant expansions.
Some questions to consider:
Are you in food or pharmaceutical industry?
Are you thinking piping extension or equipment relocation ?
Are you facing cost and demand challenges due to the ongoing pandemic?
Are you looking for a high performing and effortless system that can be customized to fit any production site.
This is the ideal time to consider AIRnet Stainless Steel piping.
Contact us for a site survey or installation. Cal NOW! 0741159200!