There are various reasons why compressed air is considered the most expensive utility in manufacturing. It typically accounts for approximately 10% of electricity costs in a typical factory.
First, compressed air is expensive because most of the energy used by a compressor is wasted as heat and only about 15% of the input energy is delivered in usable form as compressed air. The generation of heat in a gas due to compression is governed by the laws of physics. The typical energy flow for a compressed air system is shown above.
Secondly, once the energy is converted into compressed air, about 30-50% of this precious resource is wasted due to leaks and other inappropriate uses. In most factories only 7.5-10% of the original energy input to the air compressor ends up doing useful work.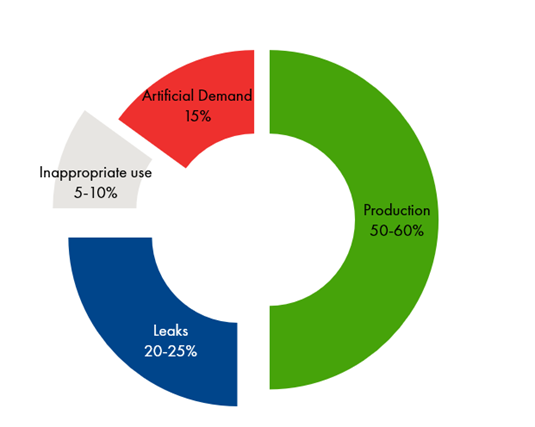 Lastly, by far the largest cost of owning a compressor is the energy cost. More than 75% of the total cost of ownership over 10 years can be attributed to energy costs.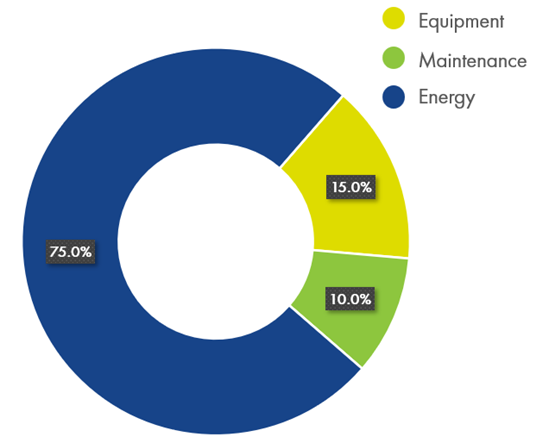 Here are some of the costs related to owning a compressor.
Cost of Equipment ( Compressor, dryer, filters, receiver, water drains)
Cost of Energy (fuel or electricity)
Cost of Maintenance (scheduled and unscheduled)
Cost of cooling

Cooling water supply and disposal (water-cooled units)

Ventilation for air cooled units.

Cost of Overheads (floor space, insurance, taxes, etc.)
Cost of condensate disposal
Cost of standby Rental units
Air is free but compressed air is expensive. Compressed air is the utility of choice for many factory applications however careful consideration should be made as to how to eliminate waste of this precious resource.
To find out more about our compressed air solutions check our products and services pages or reach out at info@ren-engineering-solutions.com or 0741159200.